Break through the barriers that hold you back in life, business and in peronal relationships with Life Coach & Mega Success Story Stephen Sorrentino
Stephen Sorrentino is a 3rd generation entertainer and performer. He first stepped onto a stage at the age of 5 to sing an Irish song with his Grandfather who was an Italian singer, band leader and night club owner. His mother was a vocalist and father played saxophone and sang full time. During the 60's & 70's the family released a number of albums and were popular is the New York area music and nightclub scene. His take on music, showmanship and the arts in general all stem from an "old school" perspective where talent and ability was key and the investment of artistic achievement and integrity was a sure path to success.
Cousin to rock music Icon Bruce Springsteen, Stephen had big shoes to fill and began music composition in the early 80's with an eventual publishing deal with Famous Music/ Paramount. Performing all along in night clubs, at social events, bars and private functions, Stephen gained his sense of ease and comfort on stage and a knack for mimicry which would eventually turn to gold. With no hits in sight and his need for constant change and evolution, Stephen formed a revolutionary tribute show. "Fantastic" a tribute to Elton John debuted in October 1991 and quickly went national gaining Stephen rave reviews for "his spot on mimicry" of the flamboyant rocker. During this time, Stephen expanded his studies in acting and improvisational theater. With his ability to recreate accents and dialects he was also featured on over 200 radio and TV voice overs and commercials.
​
After a number of successful runs with Disney, Stephen brought his show to Australia, Singapore, Malaysia, Japan, Indonesia, Thailand, Germany, England, Portugal, Spain and more.
Being in the moment and likable on NBC
As the highest paid tribute artist in the world, he performed before as many as 10,000 in a two hours full production live concert complete with 5 full costume changes,18 pairs of glasses and special FX piano.
​
Feeling a need for evolution again, Stephen accepted a contract starring on the vegas strip in Legends In Concert where he would eventually make the move from "Elton to Stephen". Studying acting in Los Angeles gave him the inspiration to do dozens of TV shows, guest appearances and even a appearance on Hollywood Squares. At this point he opened his show "Voices in My Head" at the Riviera Hotel in Las Vegas and the stage was set. doing double duty as headliner and opening act for Patti La Belle, Dennis Miller, Dana Carvey, Brett Butler, The Smothers Brothers and eventually his long time teaming and friendship with Hollywood Icon Debbie Reynolds. Stephen's "Second City" training would come in handy at interviews, talk shows and during his legendary quick witted stage banter.
​
As a producer, director and mentor, Stephen has cultivated talented individuals into become stars in their own right. With a number of live shows running concurrently, his own performance schedule, his eye for talent, understanding how to connect with an audience & his natural the path was set. While filming his up and coming TV series "Tribute King", Stephen was approached by producers to hold an acting workshop and his connection through acting technique, basic psychology, his own life challenges and his express desire to connect and help others, this new revolution has begun.
Stephen's "Your Life Workshop" is changing lives on a global basis.
Debbie Reynolds
Mr. Personality... In Italy
Betty White
Autographs
Joanne Worley and Ruta Lee
Orange Is The New Black
The Mentor on Logo
Stephen's expressions
Lin Tucci in Hollywood
With Dana Carvey before showtime
Show Poster
Stephen on Broadway
Deep Character
Alex Trebek
Tropicana Billboard
Story Telling
Improv
Life Coach Stephen Sorrentino
Rocker
Open Heart
Amazing Voice
Big Mouth
Elton gratitude and resentment
Cover of Today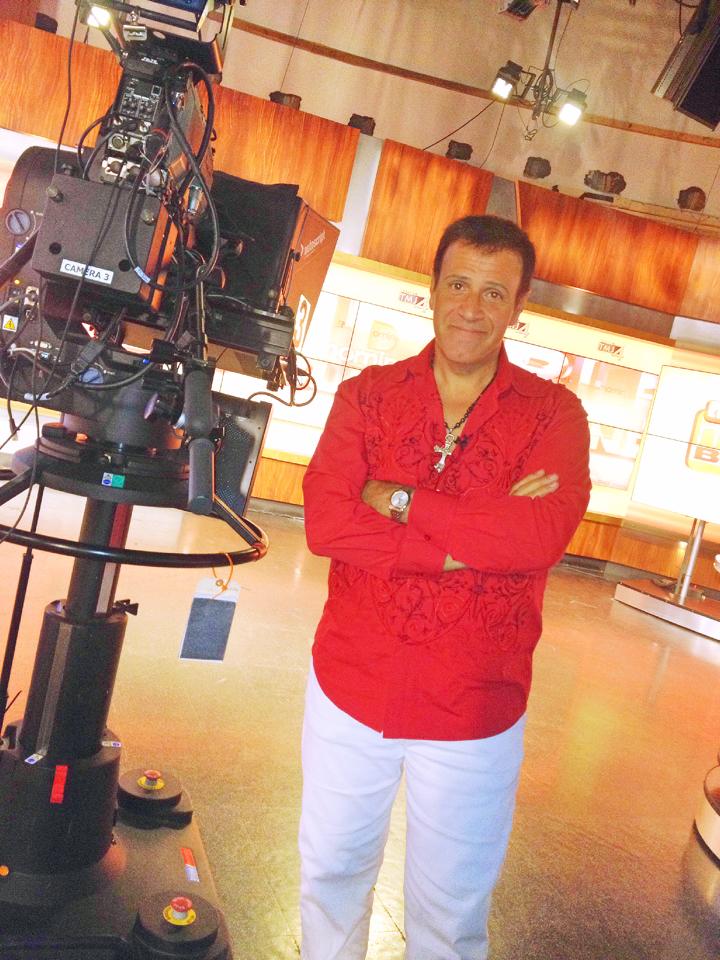 NBC
Braodway
Dr. Cynthia Cameron
B.S. in Neuroscienc

e
M.S. in Psychology
PhD in Clinical Psychology
Bilingual Liason (German)
​
"I have a great passion for incorporating not only the performing, technical aspects of dance into teaching, but the therapeutic/healing qualities as well".
Cynthia Cameron - with a B.S. in Neuroscience, M.S. in Psychology, and a PhD in Clinical Psychology, Dr. Cameron focuses on an integrative approach that incorporates the mind and body working together to achieve balance. Her philosophy is based on the belief system that thoughts, feelings, beliefs, and attitudes either have a positive or negative impact on biological/physiological functioning. The mind controls mental processes, thought and consciousness. The body controls physical aspects of the brain-neurons and how the brain is structured. The mind-body problem is about how these two interact. Dr. Cameron works with a variety of therapeutic modalities to assist the client in achieving emotional stability and mind/body balance. Her practice works with clients from a strength-based, positive, and affirming perspective.
Dr. Cameron works with a wide range of issues, including depression, anxiety, chronic mental illness, unresolved emotional issues, self-esteem, and self-empowerment. The goal is for the client to have emotional growth, while creating more meaning and fulfillment in life. Dr. Cameron utilizes traditional therapeutic techniques, but is also able to incorporate progressive relaxation, pet therapy, and creative movement when it is beneficial for the client.
Dr. Cynthia Cameron PhD. Psychology
B.S. in Neuroscienc

e
M.S. in Psychology
​
Joseph Hernandez
B.A. in Psychology
M.A. in Business Management
Human Resource Director
Bilingual Liason (Spanish)
​
"My Job as HR director is to apply leading-edge management expertise in support and anticipation of our Team Members' needs by providing the necessary tools, training and resources to positively impact their personal and professional growth".
Joseph Hernandez oversees the human resource operations for Graton Resort & Casino, now Sonoma County's second-largest employer. He has been instrumental in opening such Las Vegas casino's as The Aladdin, The Venetian and now he is responsible for all employment-related efforts such as hiring and advancement, team member relations, benefits administration of medical insurance plans and 401(k) programs as well as the internal communications for the casino's 2,000 employees.
Mr. Hernandez has held a variety of human resources positions within Station Casinos since 2004.
Making his start at Cabrini Medical center in New York City, he held the position of recruiter and Human Resource Specialist.
He is a graduate of the University of Phoenix with a master's degree in management and also holds a B.A. in psychology from Hunter University of New York. He was honored in 2006 by Telemundo News in Las Vegas with the "Heroes Among Us" award, given to Latino executives for perseverance and drive.
​
Joseph Hernandez M.A University of Phoenix
B.A - Hunter College
Certificate of Human Recourses Management University of Las Vegas
-Kandi M
One on One Skype Mentor program
​
-Perris A
One on One Mentor program
& Life Workshop Program
"Your workshop was life changing for my daughter, she can't stop talking about it! Thanks for helping to bring things out in her that she didn't realize she was capable of!
Anne Marie Murphy - Las Vegas
" I Learned so much. Not just the ins and outs of business but also how to conduct yourself as a professional. How to find the character within and how to let that come to the surface without it seeming forced. For anyone looking to go to that next level this is the workshop for you. Not only is it informative but it's also fun as Stephen brings so much of himself into the class
Isaiah Mercado - Gary Indiana
I was very fortunate to have met and talked with Stephen about pretty much everything in life. He's so gifted in connecting with people in a spiritual level. What I've learned and shared with him no words can come close to describe. But after a session with him I have changed so much from a stressful person to a more positive husband and father, from entitled to appreciative. I learned from him to accept and be happy with everything I've got, which I've forgotten and neglected for all these years. He helped me get back in touch with my inner self and make peace with my past.... I could rant about Stephen all day and what an amazing mentor, teacher and friend he is but I recommend you to not take my words, rather take one of his classes and see for yourself. It could change your life forever, spiritually and maybe even financially.